Celebrate with School the World! Looking for a fun gift idea? Instead of giving another material item, our new donation cards make the perfect alternative gift.
Spread some joy with a card that's more meaningful than your run-of-the-mill present.
Whether you're looking for "Happy Birthday," "Thank You," or just "Celebrate" — we've got you covered.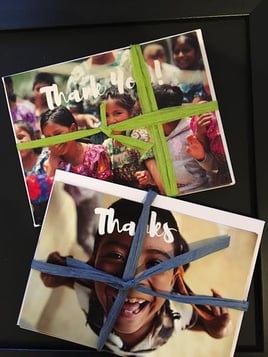 The colourful and festive donation cards are $25 for 5 cards. Your donation will go towards buying books for the school libraries we help build in Central America.
The cards feature incredible photos from our service trips that are bound to inspire you or brighten your day.
Get into the spirit of Thanksgiving this year by bringing place cards to your family dinner. Because who needs another jar of cranberry sauce? Remind yourself of the education you're grateful for, and help children in need get access to essential books and libraries.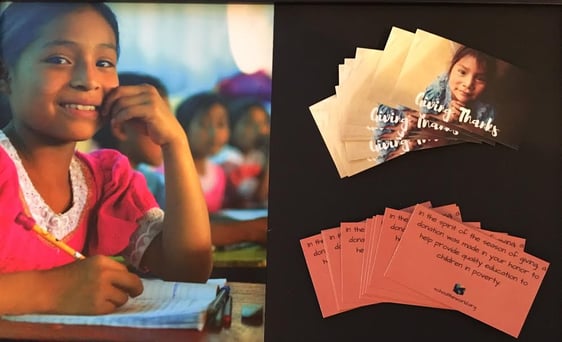 The Thanksgiving cards are $25 for 10 cards, making them ideal to decorate the Thanksgiving table.
School the World has a card for every occasion, and they're accompanied by your thoughtful donation.