Maggie Keary, Fairfield CT
Here, Maggie shares one her memories from her second trip to Guatemala this past February. Maggie returned to the village El Durazno, where she and classmates built a school in 2013, to reconnect with friends and build a playground to accompany their school.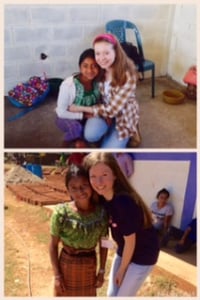 This is Reyna. She is 11 years old and attends school in her community, El Duranzo, which Lauralton Hall helped build last year. In just one year, she has grown so much as a student and I am so proud of her. My greatest hope for Reyna is for her to continue in school and strive to be as successful as I know she can be.